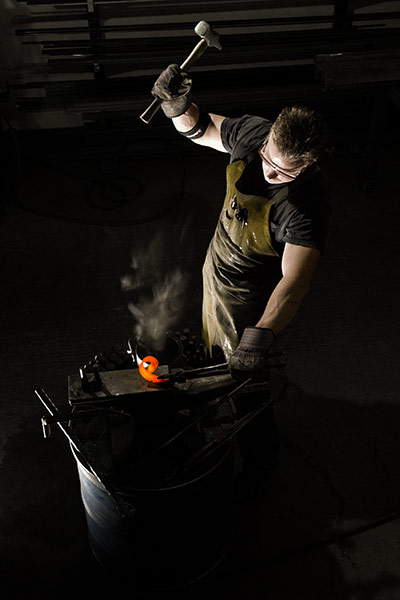 Christian Ritter has been hand-forging custom iron designs for over 26 years.
Born in the medieval Alpine town of Kitzbühel, Austria, Christian learned the art of blacksmithing in the centuries-old European tradition. Now in Southern California, he blends the charm of the Old World with the New.
The unique quality of hand-forged wrought iron comes from the connection between the metal and its shaper. While prefabricated ironwork forces the buyer to conform and restructure around preexisting designs, CR Custom Wrought Iron means "custom." Any stairway or fireplace or balcony can be measured and fitted seamlessly with a unique, purpose-built, hand-forged CR design.